Fact Checked
As parents, you want your beloved kids to be safe from harm. But sometimes,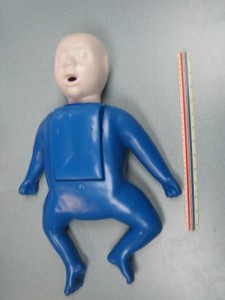 accidents do happen. This makes it essential to learn the basic first aid for common injuries in children.
Children are prone to accidents and injuries. They can be very active and explorative. Unfortunately, they have not yet fully developed their motor skills and have no idea of safety. Close supervision can help minimize the risks. But children, especially toddlers, are naturally mischievous. In just a split second, you may see them running towards the road or jumping over the stairs or playing with sharp kitchenware. Taking babysitting course offered by the workplace approved and its training partners can help parents, babysitters, and other child-carers prepare for common injuries in children.
Some of the most common injuries in children that you have to prepare for include:
Head Injuries
Bumps, falls, and sports-related accidents can all cause head injuries. Aside from noting obvious facial, skull or scalp injuries, you should also check for vomiting; clear or bloody fluid draining from the ears or nose; speech problems; headache; unequal pupil size; seizures; and difficulty being roused. If the child displays any of these symptoms, be sure to have him checked by a medical professional. Proper care of spinal injuries can be learned through basic first aid or babysitting course.
Burns
Burns due to contact to hot water, steam, hot radiators, and cooking utensils are also considered common injuries in children. Do not apply anything on the burn site. If possible, cover the area with a clean cloth but not too tight. Avoid putting anything on the injured site to prevent potential infection. Transport the child to the nearest healthcare facility for immediate medical attention, especially for burns that cover a large portion of the body.
Fractures
Broken bones are also common injuries in children, especially among toddlers and school-aged children. Usually, fractures occur at school or playgrounds, or when children are left unsupervised. In case of a fracture, the injured part should be immobilized to prevent further damage to surrounding tissues.
Choking
Very young children can choke on almost any small item. They can choke on tiny toys, clothing accessories (such as buttons or clips), and small household items (such as batteries, pins or coins), but still the most common cause of choking in children are food particles, particularly nuts, pop corn, fresh vegetables and candies. Because of the increased risk, toddlers who are just being introduced to solid foods should be carefully supervised while eating. Parents should also make sure to give their children age-appropriate toys, keep the house free of tiny items that can cause choking, and avoid clothing with small accessories.
Common injuries in children can be properly
handled with the right knowledge of first aid. Training programs offered by the workplace approved such as pediatric first aid courses and babysitting courses are geared towards equipping people with essential life-saving skills. By completing such training can ensure the life of your children while under your care.